One week and counting, people!
I thought I might have to push the release date back, but I'm working my tail off so I can stick to my deadline!
Inito
will be available for purchase on November 25th. You will be able to find it on Amazon, Barnes and Noble, and Smashwords for print and ebook.
I'm feeling pretty stoked about the whole shebang.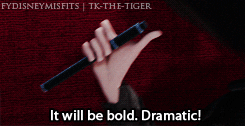 Trust me, if you enjoyed my first one,
Lunula
, you're going to love the epic events in the next one! I mean seriously, look at this thing:
The witch knew she had died.


Wynn's return to the world of the living is not the only mystery surrounding the fusion of light and dark. Young men and women inexplicably disappear from their homes. Strange noises and moving shadows plague Wynn as she follows Gethin to a castle by the sea to negotiate the futures of Dristol and Irador. A new evil has emerged in the wake of Alexandria's death, and Wynn must uncover what it is before the fates of the brother kingdoms are irrevocably sealed--in the hands of Chaos.
The adventure is palpable.
So please mark your calendars! The ebook will release with a price of $1.99 with the paperback at $12.99. There is fantasy, romance, magic...owls. I'm not kidding, there's seriously an owl. It'll make a perfect read for Thanksgiving when you're beached on the couch and stuffed with turkey, wanting to be entertained. Allow me to entertain you, my friends.