Hi fellow writers!
Well it came. The third rejection.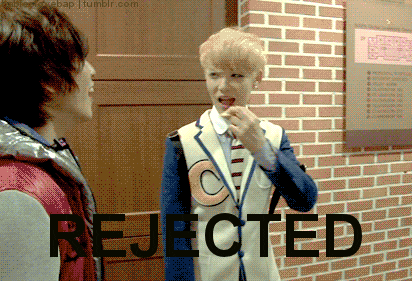 So there was that. Here is the actual rejection letter:
Thank you for your query. Unfortunately we do not think the project is right for us.
We receive so many queries that it is not possible to reply in detail on an individual basis. We appreciate your writing and wish you success in your publishing career.
Sarah Yake, Literary Agent
Frances Collin, Literary Agent
Ouch. The burn.
So final.
In light of that, we can now say we have had 3 rejections to our 3 queries, and that tells me that if no one has had interest in at least reading more, that our query needs work. With Lunula I at least had publishers and agents asking to see more material based on the query. If they aren't asking, then our query isn't intriguing enough.
So I'm going to put it out here and ask you to tell us what you think. What part of our query needs adjusting?
Dear Ms. Yake,
We have co-authored an 80,000 word YA supernatural novel, titled Plane Walker, which will appeal to teenagers, new adults, and adults alike with its fast pace and unique narrative. It is the first book in a planned series.
Jack has always known there was something different about his sister Morgan, as if she belonged to another world. Then he sees a shadowed creature in his college apartment, and when it follows Jack home, the secrets of Morgan's hidden life are revealed. Not only can his sister see spirits and the planes they walk, but Jack discovers his own ability to cross over into the spirit realms. What he finds in their depths is a dangerous battle that extends from the highest spirit planes down to a castle in Europe, where a family with its own supernatural legacy has hid for centuries. Is it a coincidence that Morgan's new friends, twin brothers Nicolas and Roman, happen to belong to that secretive family? They are all part of a mystery that could change the war between heaven and Hell.
Alyssa Auch has published two YA fantasy novels; Lunula with Malachite Press and Inito. Lunula has won awards such as Indie Book of the Day, and Blogger Book Fair Reader's Choice Award in both Fantasy and Action/Adventure categories. She has a Bachelor's in Professional Studies with a minor in English from Brigham Young University Idaho. She and her husband have three children, and live in Pennsylvania.
Eileen Sharp self-published Certainty, a YA paranormal romance. She has also self-published a YA Fantasy, The Unspeller and the Book of Days. She studied Journalism at Brigham Young University Idaho. She is married to Richard Sharp, and they have four children, one of which is Alyssa Auch.
Blending the voices of a seventeen-year-old girl and her twenty-year-old brother, Plane Walker brings the reader on a thrilling journey told from both perspectives. It was an amazing experience for both of us to write one book, and we are confident that our writing styles add a new flavor to the paranormal book world.
We would be happy to send part or all of the completed, fully edited manuscript for review upon request. Thank you for taking the time to consider our work, and we look forward to hearing from you soon.
Sincerely,
Eileen Sharp
Alyssa Auch
So what do you think? What should we tweak here? Leave your opinions in the comments!